Image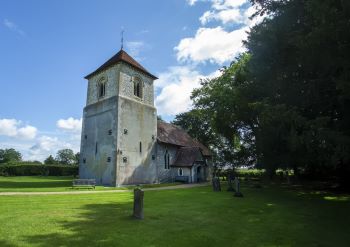 Winchfield Parish Council has prepared a new Neighbourhood Plan and submitted this to Hart District Council for public consultation and examination.
The Winchfield Neighbourhood Plan 2022 - 2037 consultation period is running for six weeks from today, Friday 12 May, until 4pm on Friday 23 June. Everyone can view the submission Neighbourhood Plan and supporting documents and make their comments through the public consultation on the Hart District Council website.
Comments must be made in writing and cannot be made anonymously. 
Councillor Graham Cockarill, portfolio holder for Place, said: "Neighbourhood plans are prepared by local communities to help them develop a shared vision for the neighbourhood and future development. 
"We encourage those interested to read the Plan and supporting documents and submit their comments. These will help set out local policies in relation to the location and nature of new development in the area."
The existing Winchfield Neighbourhood Plan was ratified in 2017. In 2020 Hart District Council adopted a new Local Plan, and National Planning Guidance changed. Winchfield Parish Council therefore decided it was important to update their existing plan. If the plan passes the examination and a local referendum it will replace the 2017 plan.
For further information on neighbourhood plans please see the Neighbourhood Planning section of this website.