Image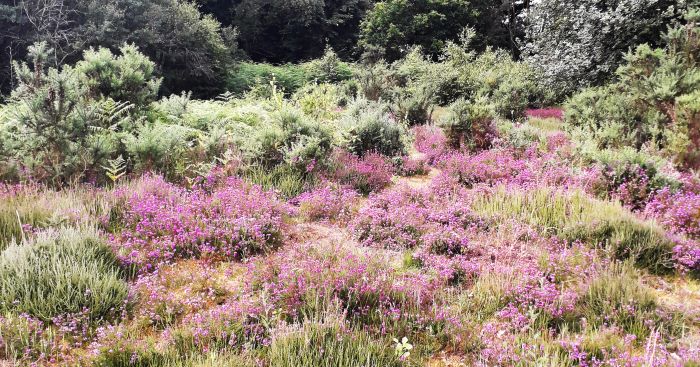 One of our historic green spaces has received a thumbs-up from Natural England after a recent inspection showed that its habitats and features are in a healthy state.
Hazeley Heath, near Hook, has received the top classification of 'favourable status' thanks to the dedication and partnership working of Hart District Council's countryside team and the RSPB.
A Site of Special Scientific Interest and Special Protection Area, the heath has seen many changes in its time.
During WW2 the vast majority of Hazeley Heath was used as a military training area. In the early 1800s it was used as a racecourse before becoming a gravel pit in the late 1800s. From the 1920s, it was used as a municipal rubbish dump which closed in 1976.
Since then, great efforts have been made by the Countryside Service and the RSPB to improve the condition of Hazeley Heath. The southern section of the heath is owned and managed by the Council and the northern section is owned by the RSPB.
Today, the heathland is home to an array of wildlife species, including birds such as Nightjar, Woodlark and Tree Pipits, along with reptiles.
Councillor David Neighbour, Leader of Hart District Council, said: "We're delighted that Natural England has recognised the hard work and dedication that has gone into restoring the heathland and enriching its habitat.
"This has been an exceptional year for our Countryside team who have also received green flags for five of our country parks and reserves which means they are superbly maintained with excellent visitor facilities."
Find out more about Hazeley Heath at:
Southern Section: hart.gov.uk/hazeley-heath
Northern Section: rspb.org.uk/days-out/reserves/hazeley-heath