Image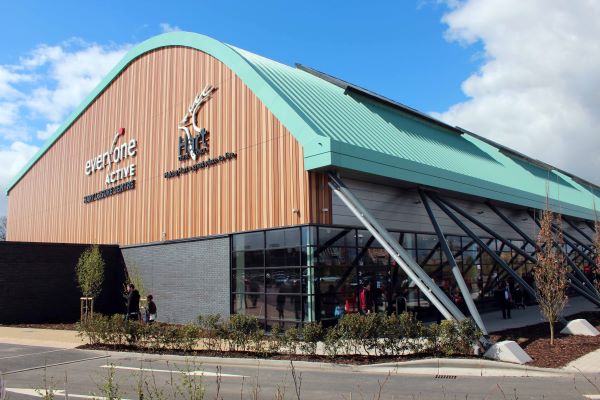 Hart District Council has approved the allocation of £137,000 of this year's climate change budget to various projects in line with the recently approved climate change action plan.
The approval will enable the Council to create a costed carbon reduction plan for several buildings, to help decarbonise its operations by 2035 and the district by 2040.
The budget will be mainly spent on technical research, studies and plans to better understand where the Council is now and the potential for decarbonisation of its buildings in Hart.
The approval will also enable continued support from the climate change team at Local Partnerships, a not-for-profit consultancy working with the public sector to achieve their carbon reduction plans.
Among other projected costs, the approved allocations include:
£50,000 for renewable energy feasibility studies for several council-owned buildings
£40,000 decarbonisation plans for Hart and Frogmore Leisure Centres

£20,000 for LED lighting at the Council's offices
Once completed, Hart will be able to put together a comprehensive implementation plan and prioritise recommended upgrades to deliver carbon and cost savings for the district.
Councillor David Neighbour, Leader of Hart District Council, said: "I am pleased to report significant progress on our climate change plans in recent months and this budget approval will support some of the priority areas with the biggest impact. Decarbonisation is a complex area, and our plans will evolve as we continue our work."
In other recent climate change updates from the Council:
Last month, Hart District Cabinet approved a new climate change action plan for the next four years that focuses on the areas with the biggest impact.
It was agreed that the Council will continue with its plan to undertake a feasibility study by the end of 2023/24 for reducing carbon usage at both of Hart's leisure centres, which should specifically include the option of a solar voltaic electricity installation and regenerative waste heat recovery plant packaged as a data centre linked to the swimming pool.
Reporting on progress of the action plan will occur twice a year (and will be available publicly).
A new external stakeholder working group will be established to broaden our reach and collaboration on climate change.
Want to decarbonise your home?
As part of the decarbonisation of Hart district, homes and businesses are also encouraged to decarbonise. There are resources and, in some cases grants, to support you: