Image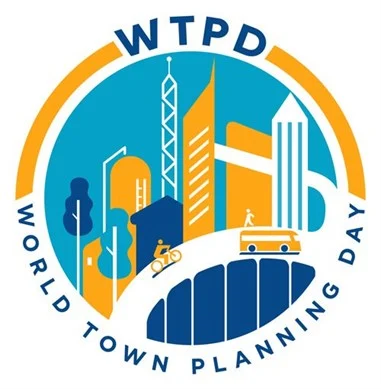 We are joining the international celebration of World Town Planning Day! On 8 November every year, planners and communities all over the world come together to celebrate how good planning improves lives.
The day reflects on how good planning benefits our societies, creating better places to live, work and play together.
Planning can help find sustainable solutions to address global challenges of issues such as climate change. Hart declared a climate emergency in April 2021 and is working towards becoming a carbon-neutral district by 2040. 
We continue to respond to new updates to planning guidance when facing the continuing challenges of climate change. This includes working with homeowners on eco projects within the district as more people put home energy improvements at the forefront of their development projects.  
Closer to home, we've been developing strategies for the buildings we manage to move us forward towards our target of becoming a carbon-neutral authority by 2035. 
We've also been using good planning to encourage a shift towards walking and cycling, making it easier to walk or cycle short trips over taking the car. This not only helps lower carbon emissions and the negative effects of cars on the environment, but also helps people lead healthier lifestyles. 
Earlier this year we consulted on the Local Cycling and Walking Infrastructure Plan for Hart, and this will be delivered in the coming months. This sets out the priorities for investment in new walking and cycling infrastructure and complements new cycle parking standards for Hart which require plenty of secure and convenient cycle parking to be provided with new developments. 
Since last year's Town Planning Day, we've also:
given the go-ahead to over 1,000 planning applications which improve the lives of those living in Hart and beyond
granted permission for more business floorspace to support economic growth and employment
continued to support communities with neighbourhood plans which give them a chance to have a say in the future of the places where they live and work. Winchfield Parish Council have prepared an updated plan for referendum on 23 November.