Image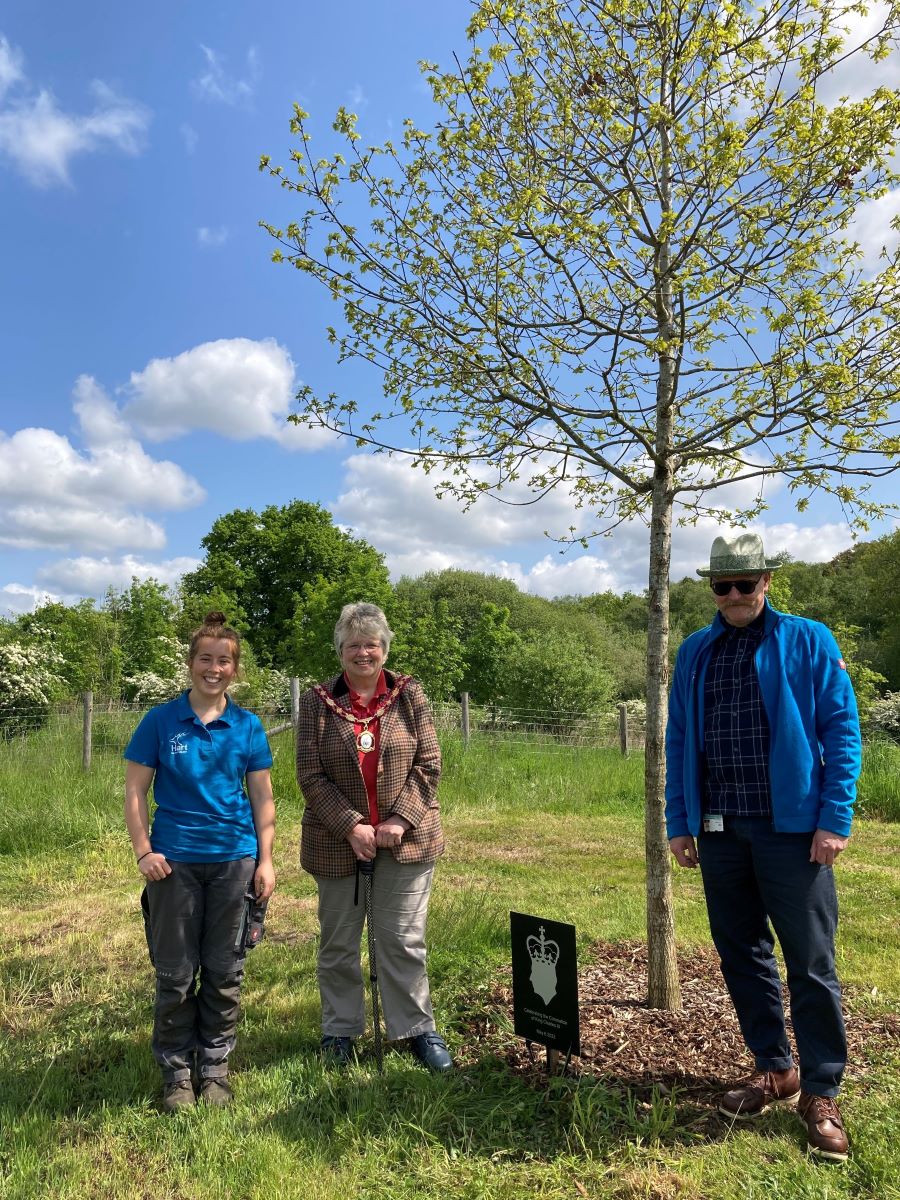 Two trees have recently been planted by the Council to mark significant royal events.
The first commemorates Queen Elizabeth II and her lifetime of service. An elm (Ulmus) New Horizon tree has been planted at Bramshot Farm Country Park. It will develop to have a well-shaped crown, whilst being resistant to stress, drought, flood and frost.
Most importantly, it is also 100% resistant to Dutch elm disease. This infamous tree disease has killed millions of elm trees in the UK over the last 50 years and changed parts of our landscape forever.
A plaque with the tree quotes the Queen: "Over the years I have observed that some attributes of leadership are universal and are often about finding ways of encouraging talents, their insights, their enthusiasm and their inspiration to work together."
The King Charles III Coronation tree, an English oak, has been planted at Edenbrook County Park. The oak supports more life than any other native tree species in the UK; even its fallen leaves support biodiversity.
The Chairman of Hart District Council, Councillor Jane Worlock, said "The planting of these trees ties into the long history of planting trees to commemorate key royal events, including the Queen's Green Canopy project running to mark the Platinum Jubilee and the Coronation oak in Yateley, planted in 1911 for the Coronation of King George V.
"These trees will be a wonderful memory of Queen Elizabeth II's tireless dedication to service and a fitting tribute to King Charles III who is well-known for his passion for trees and nature."
To find the trees, use their what3words location:
Queen Elizabeth II Memorial Tree ///tenders.amuses.flinches
King Charles III Coronation Tree ///trump.snail.supplied
Picture caption: Chairman of Hart District Council Councillor Jane Worlock beside the new Coronation oak with ranger Jess Cole and Andrew Ratcliffe, Hart landscape manager.