Image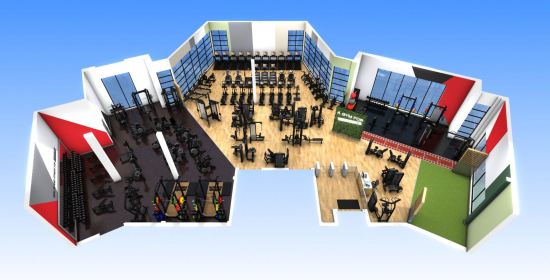 Hart Leisure Centre is set to benefit from a £410,000 investment that will bring significant improvements to its gym facilities. 
Everyone Active, which manages the leisure centre in partnership with Hart District Council, has announced that the planned gym refresh will take place in December this year.
The improvements will include state-of-the-art equipment, alongside new contemporary décor, modern lighting and upgraded flooring to create a more inspiring environment.
Recognising the growing demand for strength training, the facility will introduce an array of new equipment including all new free weights, benches, dumbbells and plate loaded resistance machines, plus new resistance kit including a hack squat and hip thrust.
Alongside this, a revamped cardiovascular section will welcome new additions such as Arc Trainers, Air Bikes, Watt Bikes, Cross Trainers, Rowers and HD Performance Treadmills, aimed at elevating members' workout experiences.
In addition, an all-new relaxation zone will be introduced, complete with amenities like massage guns, to provide members with a space for post-workout relaxation and recovery.
Work will start in December and be completed before the end of the year.
The gym will temporarily close but members will be offered access to all other Everyone Active centres with the closest ones being Frogmore Leisure Centre and Farnham Leisure Centre.
Kevin Wallace, contract manager at Everyone Active, said: "Hart Leisure Centre is an integral part of our community and we are thrilled to enhance its existing gym offering.  
"The upgrades showcase our commitment, alongside Hart District Council, to promoting healthy and active lifestyles within the local community and we are confident that the refresh of our gym will greatly benefit our members."
Councillor Richard Quarterman, portfolio holder for Corporate Services, said: "We welcome these enhancements to Hart Leisure Centre and the experience it will offer to our residents. While a closure does affect users in the short term, this gym refresh will bring state-of-the-art additional benefits, improving on the existing gym offering."
For more information, visit: https://www.everyoneactive.com/news/hart-leisure-centre-gym-refurbishment/