Image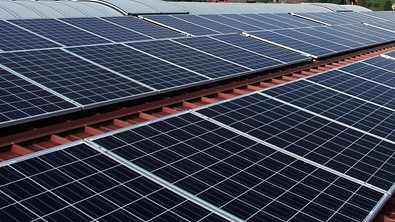 Hart District Council has taken a major step forward for the climate emergency with councillors unanimously approving a new Climate Change Action plan. The plan details what the Council is going to do over the next four years to achieve its goal of being a carbon neutral authority by 2035 and a carbon neutral district by 2040.   
The approval of the plan means that the Council will be able to progress its carbon reduction programme and focus on the areas that will have the biggest impact. Priority work over the next 18 months, including reducing Hart's energy consumption, investing in renewable energy and protecting and enhancing biodiversity, is set out in the supporting action plan.
To help achieve the district-wide target, the Council will be using its leadership role to help organisations and individuals make the changes needed. 
Councillor Richard Quarterman, Portfolio Holder for Climate Change and Corporate Services, said "I am grateful to the team as this represents a big step towards our climate change goals. The new plan has clear, measurable, achievable actions so we can track our progress and be held accountable.
"We are looking for grant opportunities to help fund some of the work, so much of the early work is investigation and analysis to ensure we are 'match-fit' when these opportunities arise."
To view the new action plan, please visit: www.hart.gov.uk/environment/climate-change/climate-action-hart
Progress of the report will be reported to full council every six months.