Image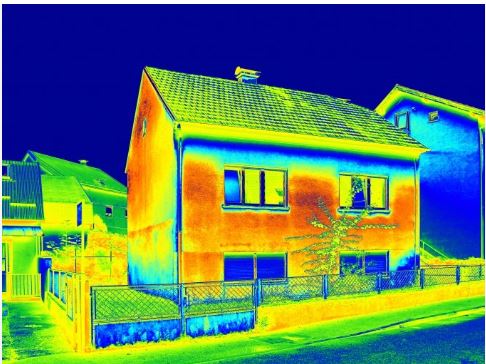 A new thermal imaging camera hire scheme has been launched by Hart District Council as a pilot over winter.  
The Council purchased thermal imaging cameras to help residents assess their homes for heat loss. The pilot is being run with Odiham and Yateley parish councils who are trialling the cameras.
The pilot scheme has come at a valuable time for households, that are likely to have seen their gas prices increase by 129.4% in the 12 months to January 2023*. Heating is also the biggest UK household contributor of carbon emissions, making up 31% of household emissions**. Thermal images will help residents identify gaps in insulation, draughts and heating problems in their homes which, if fixed, could reduce their heating bills and carbon footprint. 
The pilot is expected to benefit over 200 households (that have already registered) until the end of April, when the pilot finishes and the weather becomes too warm to produce useful thermal images. The feedback from the pilot will help shape the future and expected expansion of the scheme to more residents and parishes next winter.  
Councillor David Neighbour, Leader of Hart District Council, said: "I'm pleased that we are offering a pilot to residents that could really benefit their energy bills and reduce their carbon footprint. Together with other parish councils, we hope to offer the cameras to benefit many more residents in future."  
Hart District Council has committed to becoming a carbon neutral district by 2040 and this is one of many projects going on to reduce carbon emissions in the district.  
*Source: Office of National Statistics
** Source: Catapult Energy Systems