Image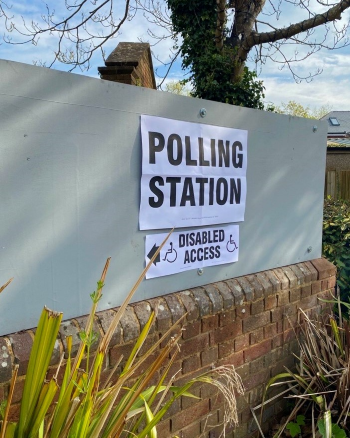 Polling stations are open for Hart District Council and Parish & Town Council Elections today until 10pm.
All voters at polling stations will need to show photo ID before voting. You can find out more information and check a list of accepted forms of photo ID on our Voter ID page. 
As well as changes to voter ID requirements, some electors in Hook, Dogmersfield & Yateley will find their polling station has changed. Please check your polling card to confirm your polling station location and accepted ID or use the Find your polling station tool. 
More information on elections can be found in the Voting and elections section of this website. 
Results will be counted overnight and updated when available on our Election results page.